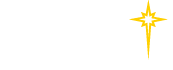 Find a Practice/Location
View All

Contact Us

At every age, through every stage – trust us to take care of you.
At St. Luke's Obstetrics & Gynecology, we deliver:
Personalized care and attention
Convenient and easy access to our OB/GYN practices
Our commitment to understanding your health care needs
A team dedicated to providing you with high quality and compassionate care
St. Luke's offers skilled and experienced team members, prepared to give specialized care before, during and after pregnancy, including:
The most trusted birth centers in the Lehigh Valley
Level III and Level II Neonatal Intensive Care Unit (NICU)
A team of high-risk maternal fetal medicine specialists
St. Luke's Baby & Me Support Center
Note: Someone will respond to your request within 48 business hours. If you believe that you have a medical emergency, please contact 911 or go to the nearest hospital emergency department.