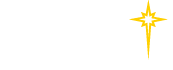 Find a Practice/Location
View All

Clinical Expertise & Treatment

An appointment will be scheduled with the most appropriate doctor depending on your unique symptoms and concerns. St. Luke's provides access to a diverse group of specialists.Services are coordinated by a team of specialty trained nurses and therapists with expertise in the management of urinary incontinence and pelvic floor problems. They make every effort to work with you to coordinate your care in the most efficient manner.
Testing for Pelvic Health
Complex bladder testing (urodynamics) to measure bladder and urethral functions
Anal manometry to measure rectal function
Anal ultrasound images the anal sphincter muscle involved in bowel and gas control
Therapy for Pelvic Health
Pelvic floor exercises to strengthen the pelvic floor muscles and decrease bladder and bowel urgency
Biofeedback and electrical stimulation therapy to help patientsto find and effectively work their pelvic floor muscles
Fluid and dietary management
Bladder retraining or scheduled voids
Medication therapy
Bladder instillation treatments
Minimally Invasive Procedures which may be discussed for your condition:
PROLIFT, a revolutionary mesh procedure for pelvic floor repair
TVT tension-free support, an innovative corrective procedure for incontinence
InterStim® therapy for urinary control
Procedures to treat fecal incontinence… and more.
For more information or to schedule an appointment with a provider near you, call St. Luke's InfoLink toll-free a 1-866-STLUKES.