It's here!
St. Luke's Children's Hospital is helping kids with everything from routine checkups to specialized care. From treating sniffles to performing surgery. And all conveniently close to home and family.
Learn More
Advanced pediatric care close to home
St. Luke's delivers world-class health care to children of all ages, right in your community. Our board-certified pediatricians and specialists follow the guidelines established by the American Academy of Pediatrics and offer personalized treatment that fits the whole family. This includes creating dedicated spaces that are designed for children and comforting to adults.
We understand every child is unique, which is why we offer a wide range of dedicated departments, specialized centers, and programs to address your child's specific needs.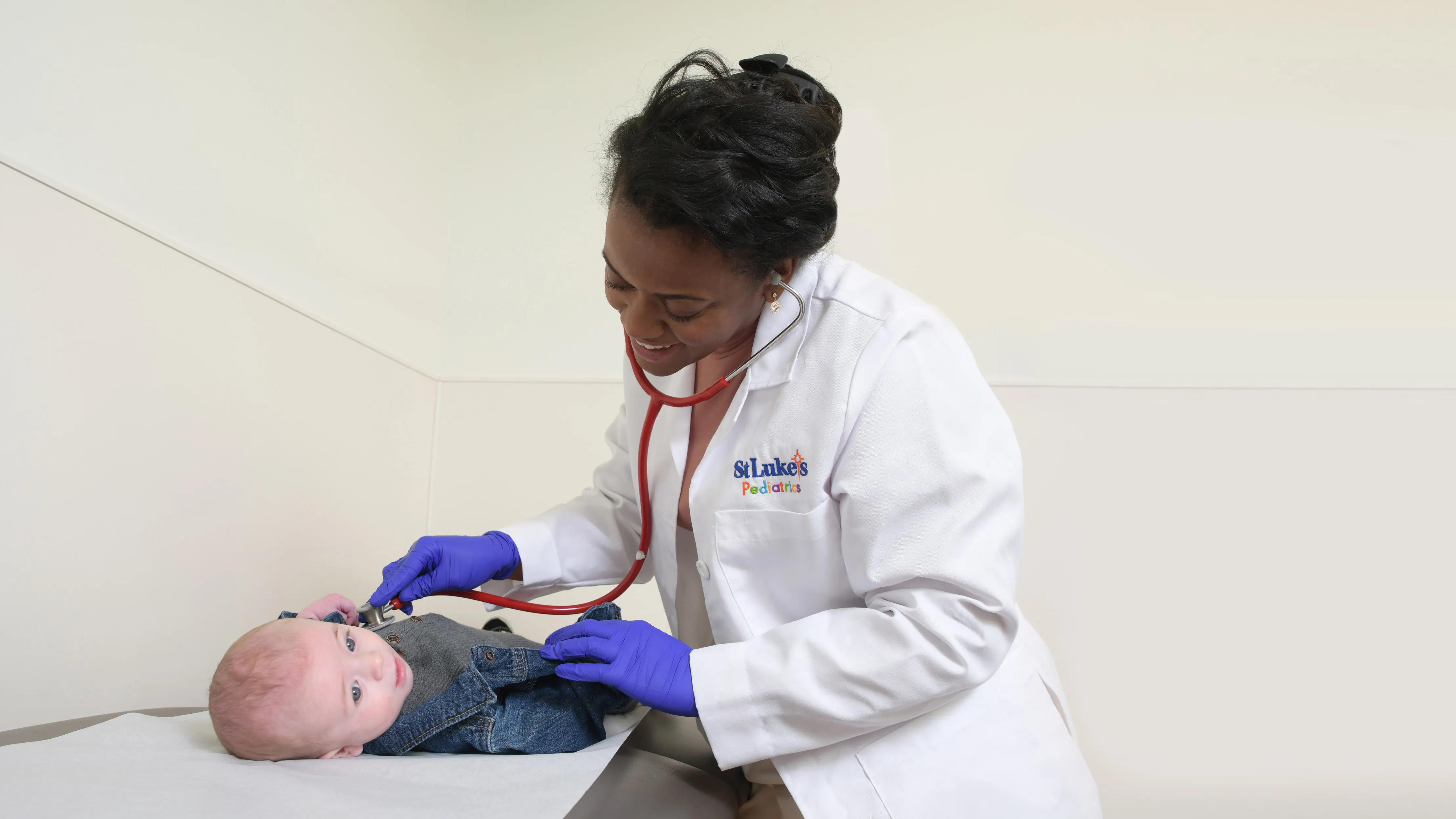 Find a pediatrician near you
Practices are conveniently located in your neighborhood.

Find a Pediatrician
For your child, only the best will do
St. Luke's Pediatrics is where children feel safe and parents feel supported. Whether you're looking for specialists in complex diseases-or general practice pediatricians for personalized care-we're here to help.
Discover how St. Luke's is investing in your child's health.
The region's only free-standing facility dedicated to children
St. Luke's is proud to have opened the St. Luke's Pediatric Specialty Center, the region's first and only freestanding facility that is dedicated entirely to kids. Each floor is uniquely designed to help kids and their families feel comfortable, and allows our growing team of pediatric specialists to provide collaborative care under one roof.
Learn More About our Specialty Center
St. Luke's Pediatrics news and stories
Hear from industry leaders, read inspiring testimonials, and see what patients are saying about their St. Luke's Pediatrics experience.
View More Stories