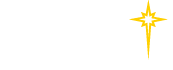 Find a Practice/Location
View All

Developmental Pediatrics

Developmental and behavioral pediatricians perform comprehensive developmental evaluations to determine a child's areas of delay, whether it be speech, motor, cognitive, social, adaptive or behavioral and then offer behavioral suggestions that families can implement at home and educational teams can utilize at school.
Developmental and behavioral pediatrics is beneficial for:
Younger children with developmental delays including speech, cognitive, motor or social delays with concerns for autism
Individuals diagnosed with autism requiring medical management
Infants who are at higher risk for developmental delays due to prematurity or other health problems
Low tone, spasticity, cerebral palsy
Down Syndrome and other genetic differences associated with learning disabilities
Complex ADHD and anxiety in younger children
Speech delay and disorders (selective mutism, apraxia, central auditory processing disorders)
School age children with learning disabilities
Prior to offering this sub-specialty, families were forced to travel a long distance or be placed on a waiting list to get an evaluation of their child's skills and a recommendation for support services. Now, pediatric patients in the Lehigh Valley and surrounding areas can get the early intervention they need to set them up for success both at home and in school.
St. Luke's Developmental Pediatrics is dedicated to improving the health and well-being of children, youth and families affected by developmental and behavioral disorders.
Stephanie R. Straka, DO, FAAP
---
Download New Patient Packet