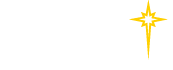 Post Doctoral Research Fellowship

Research Integration Coordinator:
Rachel Birk
Phone: 484-526-0866
Email: Rachel.Birk@sluhn.org
Location:
800 Ostrum Street, #107
Bethlehem, PA 18015
Post-doctoral training at St. Luke's University Health Network (SLUHN) is a two-year program with seven core competencies. The program is designed to provide hands-on experience and applied knowledge needed for personal and professional growth. The program offers the opportunity for recent doctoral degree recipients to enhance their research skills in the clinically-focused, multi-disciplinary environment. With clinical teams actively engaged in clinical research projects, our post-doctoral researchers pursue clinical research in their area of clinical interest, with additional focus on clinical trials, regulatory and other research didactics.
At SLUHN, post-docs work in a collaborative research environment with leading clinical scientists and clinicians. Our health network is the region's leader in research and innovation, allowing our post-doctoral researchers to explore areas such as bioinformatics, methodologies, outcomes research, epidemiology, neuroscience, value-based healthcare, behavioral research, clinical trials and regulatory. Currently active areas of expertise that feature post-doctoral researcher integration include primary care, trauma, orthopedics, clinical trials, general surgery, neurology and behavioral health.
Our post-doctoral trainees have diverse backgrounds and come from across the United States and around the world. Our culture is based on teamwork, mutual respect and emphasis on interpersonal skills such as emotional intelligence. SLUHN offers a multifaceted environment with unlimited opportunities.
In addition to a highly structured work environment, our Post-Doctoral Research Program features a year-round research curriculum, as well as opportunities for our trainees to participate in clinical didactics and professional development in areas of their primary interest, such as primary care, trauma, surgery, etc.
Eligibility: Individuals must hold a doctoral degree (PhD, EdD, MD, DO, DDS or equivalent) and have no more than five years of relevant research experience since receipt of their most recent doctoral degree. We currently do not sponsor visas.