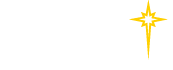 About Us

St. Luke's University Health Network (SLUHN) is committed to providing our patients and community with the best care, and to advancing medical practice and technologies through quality research and innovation. We are fortunate to have a world-class team of dedicated research professionals who specialize in a broad range of highly specialized skills, including biostatistics, data collection, grant preparation, regulatory compliance, clinical trials coordination, manuscript writing, among many others.
This includes:
The development and conduct of both internally driven studies and externally sponsored clinical trials
Faculty engagement with medical students, residents, and fellows
Sponsoring educational opportunities for SLUHN staff in the areas of research and clinical trials
Compliance and regulations
Statistical analysis of research and quality improvement projects.
Governance includes:
Research Faculty Council
Network Research Steering Committee
Research Policies and Procedures