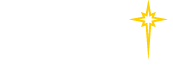 Find a Practice/Location
View All

Evidence Based Practice
Databases
Cochrane Library is a collection of databases in medicine and other healthcare specialties provided by the Cochrane Collaboration and other organizations. The Cochrane Library consists of the following databases:
DynaMed is an evidence-based clinical reference tool created for physicians and other healthcare professionals for use primarily at the point-of-care with clinically-organized summaries of topics.
Joanna Briggs Institute EBP Database is a collection of primarily nursing evidence based publications from the Joanna Briggs Institute including evidence-based recommended practices, evidence summaries, best practice information sheets and systematic reviews and protocols.
Nursing Reference Center is a resource designed specifically for nurses and provides evidence-based information for quick reference at the point-of-care, continuing education modules, best practices and more.
Tutorials/Toolkits