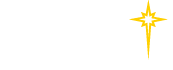 Ovarian Clinical Trials

Alliance A071701
Genomically-Guided Treatment Trial in Brain Metastases (NCT03994796)
Physician & Study Coordinator
Physician
Close
This is a Phase 2 study evaluating the efficacy of a CDK, PI3K, or NTRK/ROS1 inhibitor in patients with progressive brain metastases from solid tumors harboring the alterations predicting sensitivity to each of these inhibitors.
Close
Histologically confirmed parenchymal metastatic disease to the brain from any solid tumor

Tissue must be available for biomarker testing (any brain metastasis tissue and extracranial site from any prior resection or biopsy). If extracranial tissue is not available or there is no evidence of extracrania disease, brain metastasis tissue is sufficient for eligibility

Measurable CNS disease (≥ 10mm) that is new or progressive after systemic therapy or prior radiotherapy

Patients must be able to undergo MRI with contrast

Presence of clinically actionable alteration in NTRK, ROS1, CDK pathway or PI3K pathway in both a brain metastais and extracranial site per central review

For HER2+ breast cancer, patients must have received prior HER-2 directed therapy in the metastatic setting

For TNBC, patients must have had at least one chemotherpy in the metastatic setting

For ER and/or PR+ HER2- breast cancer, patients must have had at least one endocrine therapy in the metastatic setting

For melanoma, patietnts must have progressed after immunotherapy or after BRAF/MEK inhibitors for BRAF+ disease

For lung cancer, patients must have failed EGFR therapies for EGFR mutated disease

No known current diffuse leptomeningeal involvement

No surgery within 2 weeks prior to or after registration

No chemotherapy within 14 days prior to registration
Close
GOG 3073 / CORT125134-556 (ROSELLA)
A Phase 3 Study of Relacorilant in Combination with Nab-Paclitaxel versus Nab-Paclitaxel Monotherapy in Advanced, Platinum-Resistant, High-Grade Epithelial Ovarian, Primary Peritoneal, or Fallopian-Tube Cancer (NCT 05257408).
Physician & Study Coordinator
The purpose of this research study is to determine if the combination of relacorilant and nab-paclitaxel controls cancer better than nab-paclitaxel alone in women with ovarian, primary peritoneal, or fallopian tube cancer that has progressed or spread to other areas of the body after prior anti-cancer therapies.
Close
Histologic diagnosis of high-grade (grade 3) serous, epithelial ovarian, primary peritoneal, or fallopina tube cancer (high-grade endometrioid or carcinosarcoma with ≥ 30% endometrioid epithelial tumor component are eligible)
Platinum-resistant disease, defined as RECIST v1.1 progression < 6 months from completion of a platinum-containing therapy
Must consent to provide archival tumor-tissue block or slides
Must have at least one lesion that is measurable by RECIST v1.1
Patients must have received at least 1 but ≤ 3 prior systemic lines of therapy
At least one prior line of platinum therapy is required and treatment with bevacizumab is required
Patients must be able to swallow and retain oral medication (i.e. does no thave uncontrolled emesis)
No prior chemotherapy, immunotherapy or investigational agent within 28 days before first dose of study drug
No radiotherapy within 2 weeks of first dose of study drug
No hormonal anticancer therapy within 7 days of first dose of study drug
No systemic, inhaled or prescription strength topical corticosteroids within 21 days of first dose of study drug
ECOG PS 0 or 1
Life expectancy of ≥ 3 months
Close
Gradalis CL-PTL-135
Physician & Study Coordinator
Physician
Close
Synopsis: Blood and Tissue Procurement Protocol for Product Development and Research
Close
Patients must agree to collection of blood and/or tumor tissue/fluid that is obtained during a standard of care procedure or visit (as of 5/11/23 - no blood collection is necessary unless specifically requested by sponsor)
For Ovarian cancer - fresh tissue collection of frontline, newly diagnosed, treatment naive, Stage IIIb or IV or first recurrenct, platinum-sensitive tumors (tissue collection must occur prior to initiation of any systemic therapy for recurrence)
For Ovarian cancer - fluid collection from first tap of ascited or pleural fluid of first recurrence, platinum-sensitive tumors (can be collected prior to or after systemic therapy for recurrence is initiated)
Close