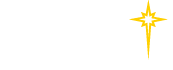 About Internal Medicine Trials

The St. Luke's Clinical Trials team provides support to our clinical investigators on all activities related to the successful conduct of clinical trials and research from protocol inception through closeout, such as patient recruitment, clinical coordination, data and regulatory management, and financial and contract management. Our staff provides patients with the most up-to-date information on treatments that are available to them, as we believe in putting the patient first by ensuring that we present all available treatment options, including participation in a clinical trial.
The St. Luke's Clinical Trials team offers studies that are sponsored by industry pharmaceutical companies, government sponsored studies through the NIH, as well as homegrown investigator-initiated trials (IITs), some of which are multi-site with St. Luke's serving as the lead coordinating center. This robust clinical trial portfolio consists of numerous treatment trials, and trials that are exclusive to St. Luke's, bringing innovative therapies to the Lehigh Valley and surrounding area.
We are dedicated to growing our clinical trials portfolio and identifying gaps in treatment options, allowing us the ability to offer our patients treatment options that may not have been previously available.
The St. Luke's Clinical Trials team offers patients a variety of clinical research trials, quality service, education, and support across the continuum of care.