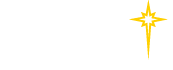 Volunteer Opportunities In Research

If you're interested in learning how research is conducted in a large healthcare network, you may wish to participate in our 10-week volunteer program, which runs from June 5 – August 14th, 2017.
Here are some of the tasks, projects, and activities you'll get to experience as a research volunteer:
Learn how externally sponsored clinical trials are implemented through the SLUHN Clinical Trials Office.
Learn how the Institutional Review Board operates and help assist with its administrative functions
Receive one-on-one mentoring from post-doctoral researchers and faculty members.
Attend research curriculum lectures on a wide range of different topics ranging from hypothesis testing to writing a manuscript to the role of the Institutional Review Board.
Potentially participate in individual research projects with SLUHN faculty and staff.
In order to be considered for this program, please email the documents listed under "How Do I Get Started?" to Dr. Jill Stoltzfus, Research Institute Director (Jill.Stoltzfus@sluhn.org), no later than March 1st. Selected applicants will then be contacted for an interview by March 13th.
How Do I Get Started?
Current resume or curriculum vitae
One-page letter of recommendation from a non-family member (preferably a professor or employer) describing your skills and abilities as they pertain to the volunteer research position.