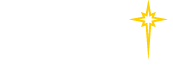 Find a Practice/Location
View All

Getting Started with Research

If you're interested in conducting a research or quality improvement project, you'll need to complete certain forms to ensure that the entire process flows as smoothly as possible.
To begin, fill out the Project Feasibility Form. NOTE: This form must be completed at least 60 days prior to your project due date.
Please contact Dr. Jill Stoltzfus (Jill.Stoltzfus@sluhn.org) with any questions.