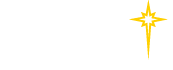 Senior Leadership

St. Luke's was originally founded in 1872 as a place where injured workers from the steel foundries in Bethlehem could get excellent care. Today, almost 150 years later, St. Luke's University Health Network has become one of eastern Pennsylvania's largest health care networks. It was recently named the #1 Major Teaching Hospital in the country! St. Luke's provides service at fourteen campuses in addition to more than 300 outpatient locations that span 60 miles north to south and serve more than 1.2 million people living in two states. In addition to the excellent care provided by our 1,900+ physicians and over 17,000+ employees, more than 2,100+ volunteers donated many hours last year. Without a doubt, tens of thousands of inpatients and hundreds of thousands of outpatients receive excellent care every year.
Nursing students are educated in our St. Luke's School of Nursing — the oldest, continuously operating nursing schools in the country. There are also numerous other university-affiliated nursing programs associated with St. Luke's University Health Network.
Additional training opportunities include more than 387 intern / resident / fellowship positions in 40 accredited programs. Recently, St. Luke's took the lead to address the predicted shortage of future physicians. In partnership with Temple University School of Medicine, St. Luke's launched the area's first regional Medical School campus in 2011.
Collectively, our faculty leads the region in clinical research, which is backed by millions of dollars in research funding. Within our organization are textbook editors and authors who, in addition to publishing in top specialty journals, also have been featured in such elite publications as the New England Journal of Medicine, JAMA, and Science. Moreover, attesting to their world-class expertise, our faculty members' publications have been cited thousands of times. As such, we set the pace and the progress of the Lehigh Valley's medical sciences and clinical education.
St. Luke's has some of the most experienced and innovative physicians and nurses in our industry. Their professional skills, in part, have allowed St. Luke's to earn recognition as a Watson Health (formerly Truven) 100 Top Hospital in 2021 as well as a 15 Top Health System. It is the ninth time St. Luke's has been named a 100 Top Hospital. St. Luke's has also been named as a Watson Health Top 50 Cardiovascular Hospital in 1999, 2001, 2002, 2003, 2012, 2014 and 2021). St. Luke's has consistently performed better than other hospitals in the Lehigh Valley in public performance reports.
Our Network also partners well with other organizations to improve the quality of health care and life in the greater Lehigh Valley area. St. Luke's continues to have the organizational resources, innovation, talent, and culture to enter into "win-win," mutually respectful partnerships that control health care costs and ensure access to care now and in the future.
As the ever-present health care debate continues, and this industry continues to evolve, we will continue our tradition of focusing on four core values — quality, access, safety and continuing to be the most cost-effective health network — in the Lehigh Valley and in the nation.
Richard A. Anderson
President & CEO
St. Luke's University Health Network
Bethlehem, PA