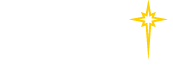 Find a Practice/Location
View All

Lymphoma Clinical Trials

BMS CA209-655
Hodgkin Lymphoma Molecular Profiling and Clinical Outcomes in U.S. Community Oncology Practices
Physician & Study Coordinator
Study Coordinator
Lauren Downing, BS, CCRP
484-526-7936
Close
Treatment Agent: N/A
Synopsis: The purpose of this study is to gather data on patients like you, who have been diagnosed with classical Hodgkin Lymphoma (cHL). The study aims to collect information on how treatment for cHL is rendered, as well as assess the outcome of those treatment options.
Close
Histologically confirmed diagnosis of Classical Hodgkin Lymphoma (cHL)
Patients who are treatment-naïve, or are within ± 2 weeks beginning any line of therapy at time of enrollment
Patients must be within ± 2 weeks of Day 1 of the first cycle of any line of therapy to enroll; a cycle is practice-defined for chemotherapy, targeted therapy, or immunotherapy-based regimens.
Any Eastern Cooperative Oncology Group (ECOG) or Karnofsky performance status (PS)
Patients must have available medical records for the date of diagnosis of cHL and available medical records documenting any prior treatment and treatment dates for the Hodgkin lymphoma, including chemotherapy, radiation, surgery and other anti-cancer therapy received.
Patients must consent for use of their FFPE tissue blocks for exploratory analyses
Close
Patients on supportive care only and not receiving anti-cancer therapy are not eligible to enroll
Patients with unknown date of diagnosis of cHL
Patients whose prior cHL therapy, and dates of therapy (eg, surgery, radiation, or drug therapy) are unknown
Any other non-HL (non-Hodgkin Lymphoma) active malignancy for which the patient is receiving treatment
Patients participating in a clinical study that does not allow enrollment into a non-interventional study
Patients enrolled who go on to receive only supportive, palliative, hospice, or end-of-life care remain on study and should not be discontinued from follow-up.
Other protocol defined inclusion/exclusion criteria could apply
Close