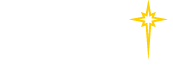 Find a Practice/Location
View All

Hospitals
Fitness & Sports Performance Centers
View All
Outpatient Centers
View All

St. Luke's Center
Administrative Offices
Bladder Clinical Trials

Incyte INCB 54828-201
A Phase 2, Open-label, Single Agent, Multi-Center Study to Evaluate the Efficacy and Safety of INCB054828 in Subjects with Metastatic or Surgically Unresectable Urothelial Carcinoma Harboring FGF/FGFR Alterations
Physician & Study Coordinator
Study Coordinator
484-503-4157
Close
Treatment Agent: INCB054828
Synopsis: The primary purpose of this research study is to assess how metastatic or surgically unresectable Urothelial Carcinoma with FGF/FGFR alterations responds to treatment with INCB054828. The other goals of the study are to determine how safe and well tolerated the study drug, INCB054828, is, and to obtain data to try and identify patients who would benefit most from INCB054828.
Close
Histologically documented metastatic or surgically unresectable urothelial carcinoma; may include primary site from ureters, upper tract, renal pelvis, and bladder.
Eastern Cooperative Oncology Group (ECOG) performance status of 0-2.
Life expectancy ≥ 12 weeks.
Radiographically measurable or evaluable disease per RECIST v1.1.
Known FGF/FGFR alteration from the sponsor's central laboratory and have either 1) failed at least 1 previous treatment for their metastatic or surgically unresectable urothelial carcinoma (ie, chemotherapy, immunotherapy) or 2) are platinum ineligible.
Close
Patients on supportive care only and not receiving anti-cancer therapy are not eligible to enroll
Patients with unknown date of diagnosis of cHL
Patients whose prior cHL therapy, and dates of therapy (eg, surgery, radiation, or drug therapy) are unknown
Any other non-HL (non-Hodgkin Lymphoma) active malignancy for which the patient is receiving treatment
Patients participating in a clinical study that does not allow enrollment into a non-interventional study
Patients enrolled who go on to receive only supportive, palliative, hospice, or end-of-life care remain on study and should not be discontinued from follow-up.
Other protocol defined inclusion/exclusion criteria could apply
Close