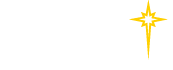 REDCap
REDCap (Research Electronic Data Capture) is a flexible and secure web-based system for collecting and managing research and quality improvement study data that was developed at the Vanderbilt Institute for Clinical and Translational Research.
Users enter study data in a web browser, either locally or from remote locations. The data are then stored centrally in a secure MySQL database.
Click here for 2022 REDCap Training Dates
Click here for 2022 REDCap Training Registration
---
Click here for 2023 REDCap Training Dates
Click here for 2023 REDCap Training Registration
---
REDCap Support Request Form (slhn.org)
REDCap Support - Longitudinal Study Request Form
Why use REDCap?
Is flexible enough for multiple research contexts, from large-scale clinical trials to smaller observational studies.
Maintains sensitive patient data in a secure location.
Deidentifies patient information.
Includes built-in security and audit trail features.
Prevents loss of data if Excel spreadsheet or other datafile "crashes".
Provides validation and data cleaning tools while data are being entered.
Creates project-specific online surveys.
Allows sharing of validated survey instruments with other REDCap users.
Enables data files to be exported to different statistical software packages, such as SPSS, SAS, Stata, and R.
Facilitates data sharing for multi-center research studies (with both centralized and de-centralized REDCap installation options available).
Click here for the REDCap homepage.
Click here for a general overview.