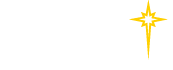 Locations

The libraries are accessible to all SLHUN staff and students 24/7 via ID badge.
W.L. Estes Jr. Memorial Library
St. Luke's University Hospital - Bethlehem Campus

801 Ostrum Street
Bethlehem, PA 18015
484-526-4650
Maps & Directions

The Estes Library is located adjacent to the Priscilla Payne Hurd Pavilion Lobby. Use the Entrance at Priscilla Payne Hurd Pavilion.
Hours
Monday, Thursday, Friday: 8 am to 4:30 pm
Tuesday and Wednesday: 8 am to 8 pm
Contacts
Close
Learning Resource Center
St. Luke's Allentown Campus

1736 Hamilton Street
Allentown, PA 18103
610-628-8355
Maps & Directions
The Learning Resource Center is located on East 2.
Hours
Contact
Close
Warren Campus Library
St. Luke's Hospital - Warren Campus
185 Roseberry Street
Phillipsburg, NJ 08865
908-859-6700
The Library is located on the First Floor of Farley.
Hours
Close