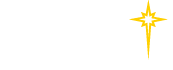 Research Symposium
Residents and Fellows' Annual Research Symposium
The annual Research Symposium is held each spring in Laros Auditorium at St. Luke's University Hospital - Bethlehem Campus. Similar to the requirements for a professional conference in your field, you must submit a formal application and abstract for an oral presentation (with Power Point), a poster presentation, or both. Physician judges will formally evaluate your presentation, and there are cash prizes for the first and second place winners in each category.
Your program directors receive a cover letter with the application forms several months before the Symposium. Your submission is then reviewed by Dr. Joel Rosenfeld, Chief Academic Officer, and Dr. Jill Stoltzfus, Research Institute Director, using a standardized scoring rubric.
Research Symposium Booklets
Research Symposium Photos