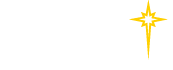 Clinical Trials

Sage Therapeutics/Premier
Postpartum Depression Longitudinal Study: A Care Coordination Intervention.
Physician & Study Coordinator
Physician
Close
This study aims to measure the impact of PPD care coordination on the diagnosis and treatment patterns of PPD and clinician knowledge, attitudes, beliefs, and practices concerning PPD.
Close
English-speaking postpartum women 18 to 55 who delivered a live baby more than one month but less than 6 months from time of enrollment and screened positive for PPD as defined by EPDS score ≥ 10.
Close