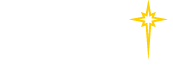 Find a Practice/Location
View All

Other Blood Cancer Clinical Trials

Incyte INCB-MA-MF-401
Prospective, Longitudinal, Non-Interventional Study of Disease Burden and Treatment of Patients with Low-Risk Myelofibrosis (MF) or High-Risk Essential Thrombocythemia (ET) or ET Patients Receiving ET-Directed Therapy
Physician & Study Coordinator
Physician
Subhash Proothi, MD
Close
Treatment Agent: N/A
Synopsis: This is a prospective, observational study of the usual care for your condition. You are being asked to participate in this study because you have been diagnosed with myelofibrosis (MF) or with essential thrombocythemia (ET). MF is a rare blood condition that can cause extensive scarring in your bone marrow, leading to severe anemia (a condition where you do not have enough healthy red blood cells to carry adequate oxygen to the body's tissues), weakness, fatigue, and often, an enlarged spleen and liver. ET is a rare blood disorder in which your body produces too many platelets. Platelets are colorless blood cells that help the blood to clot. ET can cause symptoms of fatigue, light-headedness, headaches, and vision changes; it also increases your risk of blood clots.

The purposes of this study are to find out more information about people with MF or ET, to follow the course of the disease in these people, and to find out how the disease and usual care affect the daily life of people being treated for MF or ET.

There are also 3 optional substudies that you will be asked to participate in. The purpose of the substudies will be to examine various aspects of blood, saliva, or bone marrow from people who have MF or ET to look at protein levels, genetic makeup, and the extent of fibrosis in bone marrow over the period of the study.
Close
MF cohort: Diagnosis of MF and low-risk using DIPSS risk categorization OR intermediate-1 risk by DIPSS by reason of age alone.
ET cohort: Diagnosis of ET and age ≥ 60 years OR history of thromboembolic events OR currently receiving ET-directed therapy (eg, hydroxyurea, anagrelide, interferon, busulfan, ruxolitinib, etc).
Willing and able to provide written informed consent.
Willing and able to complete patient assessment questionnaires either alone or with minimal assistance from a caregiver and/or trained site personnel.
Under the supervision of a physician for the current care of MF or ET.
Close
Individuals who are participating in blinded investigational drug studies.
Individuals who are participating in Incyte investigational/interventional drug trials (company- or investigator-sponsored studies) until they have completed the 30-day end of study visit.
Life expectancy ≤ 6 months.
Diagnosis of secondary acute myeloid leukemia, myelodysplastic syndrome, chronic myelogenous leukemia, or secondary thrombocytosis.
Close