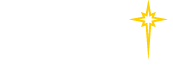 Find a Practice/Location
View All


About St. Luke's University Health Network
St. Luke's University Health Network (SLUHN) is a non-profit, regional, fully integrated, nationally recognized network providing services at ten hospitals and more than 300 sites in Lehigh, Northampton, Carbon, Schuylkill, Bucks, Montgomery, Berks, Monroe and Luzerne counties in Pennsylvania and Warren and Hunterdon counties in New Jersey.

Our Mission
The mission of St. Luke's University Health Network is an unwavering commitment to excellence as we care for the sick and injured, educate physicians, nurses and other health care providers; and improve access to care in the communities we serve, regardless of a patient's ability to pay for health care.
Learn More
Our Vision
In comparison to national benchmarks, St. Luke's will:
Achieve top decile performance in quality and safety measures,
Provide exceptional service, and
Be perceived as EASY to use by all who access or provide our services.
Our Values
PCRAFT values are the guiding core principles of St. Luke's health care team, the qualities we strive for with every encounter. Pride, caring, respect, accountability, flexibility and teamwork are the qualities our team will deliver every time.
Learn More
Our Focus
Our Strategic Focus:
People and Relationships
Physicians, Employees and Volunteers -- our most important assets
We will be the "employer of choice"
Learn More