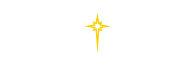 Find a Practice/Location
View All

Heart attacks, strokes and other medical emergencies come on suddenly.
Chest pain and discomfort, facial drooping, arm weakness, speech difficulty, blurred or double vision – all are signs of a medical emergency.
St. Luke's Hospital ERs are SAFE and provide immediate life-saving medical care, including award-winning stroke and heart attack care.
You never know where you'll be when an emergency happens, but know that a St. Luke's Emergency Room is always nearby and ready for you whenever you need us most.
Don't delay the care you need from the team you trust.
If you have symptoms... CALL 911 or go to the ER.