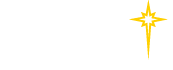 Find a Practice/Location
View All

Short Term Observing

Short Term Observing
Thank you for your interest in a short term observation experience at St. Luke's!
To be considered for an observational experience (half day or one day), students must be at least 16 years old, enrolled in high school or post-secondary education and have a sincere interest in pursuing a health care career. Please click this link » to share your availability, area of interest, etc. Requests should be with advance notice, no earlier than four (4) weeks from now. After submission, a confirmation email will be automatically sent and communication from the department manager within a few days.
It is important to note that in order to observe at St. Luke's, there are specific documents that are required to be completed, prior to the observational experience. These requirements will be provided to you by the hosting department. Should you have any questions about areas available to observe, please contact InfoLink.

Should you be interested in a more diverse healthcare experience, or wish to have a longer experience at St. Luke's, consider volunteering. View our website http://www.slhn.org/volunteernow and select the campus of choice to learn about the varied experiences available!