Community Health Needs Assessment (CHNA)
St. Luke's University Health Network is pleased to provide this resource to help you understand the factors that are driving health in our communities and to prioritize those issues that require our most urgent attention.
Most importantly, we hope you will use this information to inform investment strategies and community actions that can make a real difference in the health of our patients, clients, constituents and neighbors in the communities we all serve. For more than 145 years, St. Luke's has been dedicated to providing high quality, affordable health care services and to improving the health of all the citizens of our region.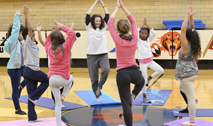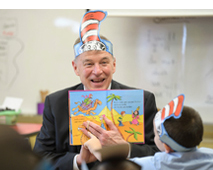 At the conclusion of our 2019 CHNA here are the top three health needs St. Luke's is addressing in our communities:

Improving Access to Care and Reducing Health Disparities
Data continues to show the need for primary care, mental health and dental providers in our region, especially in our more rural counties.
Uninsured rates have dropped to 8%, but Hispanic populations are nearly twice as likely to be uninsured.
Income-related disparities are significant, with Medicaid, low income and rural populations reporting higher rates of chronic disease, lower rates of preventive screenings and healthy behaviors, and more frequent late stage cancers at diagnosis.
Affordable housing, food security and transportation were consistently cited as barriers to care and well-being across network communities.

Promoting Healthy Lifestyles and Preventing Chronic Disease
75% of our service area is overweight or obese, compared to 71% nationwide.
Only 15% of survey respondents reported exercising 30 minutes or more five or more times a week, and only 10% reported eating five or more servings of fruits and vegetables a day.
80% of respondents forty-five years and older reported one or more chronic diseases.
Unhealthy behaviors are paralleled by disease outcomes and correlate with income levels, with lower income individuals having less healthy behaviors and more disease.

Improving Mental/Behavioral Health
We need more mental and behavioral health providers in our communities.
37% of those who responded to the community health survey reported one or more poor mental health days in the past month.
We have a dramatic increases in synthetic opioid (largely fentanyl) deaths in our service area, especially Schuylkill and Warren counties.