Partner with us today, to improve the health of our communities!
The Community Health Department emphasizes community engagement through local, state and national partnerships to drive the implementation, as well as integration and evaluation of our programs to improve targeted health outcomes.
We work to consistently combine the clinical and community infrastructure, collaborating with clinical departments, community organizations, school districts and businesses.We use the Network Implementation Strategy developed as a result of our Community Health Needs Assessment (CHNA) to guide our work.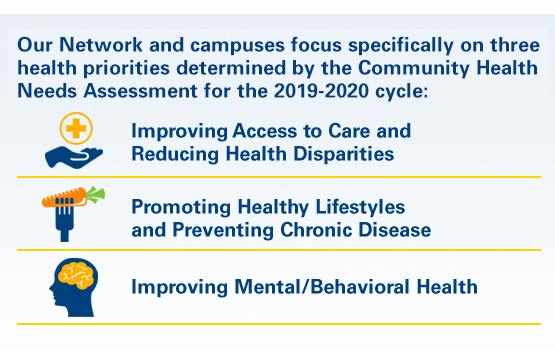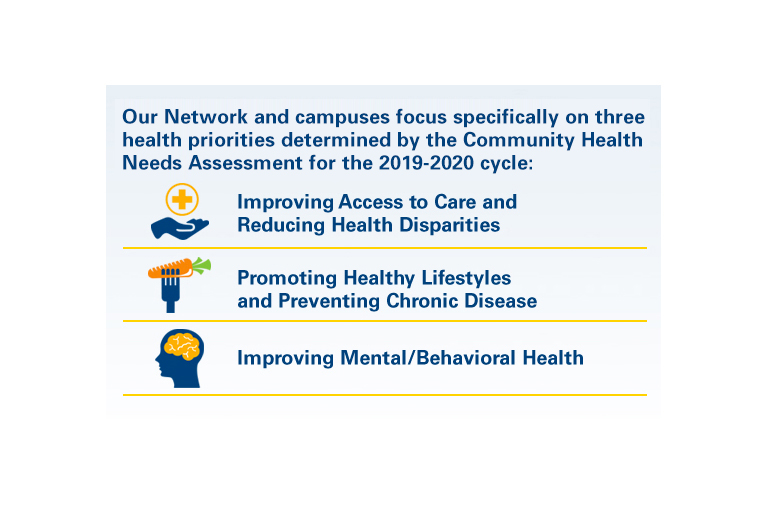 For information about Community Clinics for medical care, please
click here
.