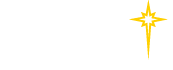 Brain Clinical Trials

Alliance N0577
Phase III Intergroup Study of Radiotherapy with Concomitant and Adjuvant Temozolomide versus Radiotherapy with Adjuvant PCV Chemotherapy in Patients with 1p/19q Co-deleted Anaplastic Glioma or Low Grade Glioma
Physician & Study Coordinator
Synopsis: To determine whether patients who receive radiotherapy with concomitant temozolomide followed by adjuvant temozolomide (RT + TMZ → TMZ) (ARM B) have a marginally better progression free survival (PFS) as compared with patients who receive radiotherapy followed by adjuvant PCV chemotherapy (RT → PCV) (ARM A).
Close
Is ≥18 years of age, at the time of signing the informed consent
Newly diagnosed and ≤ 3 months from surgical diagnosis, or > 3 months for low grade glioma, as long as the patient has not received prior radiation or prior chemotherapy
Histological evidence of WHO Grade III anaplastic glioma or WHO grade II low grade glioma with locally diagnosed combined 1p/19q loss and the presence of an either IDH1 or IDH2, both as established by a local or referenced laboratory qualified for the study
Low grade glioma must also be determined as "high risk" defined as age ≥ 40 and any surgery, ≤ 40 with prior subtotal resection or biopsy, or documented growth following prior surgery
Note: Mixed gliomas are eligible, regardless of the degree of astrocytic or oligodendrocytic predominance, as long as the tumor is also co-deleted for 1p an 19q. Surgery (partial or gross total resection or biopsy) must be performed ≥ 2 weeks prior to registration; patient must have recovered adequately from the effects of surgery.
Close
GTM-101
A Multicenter Observational Study of GammaTile™ Surgically Targeted Radiation Therapy (STaRT) in Intracranial Brain Neoplasms (NCT04427384)
Physician & Study Coordinator
Synopsis: This study will evaluate real-world clinical outcomes and patient reported outcomes that measure the effecitveness and safety of GammaTiles™ (GT).
Close
Patients must be scheduled to undergo maximum safe resection of intracranial neoplasm(s) AND implantation of GammaTiles
Patients must be able to undergo pre- and post-operative imaging for disease implant assessment
Patients must be fluent in either English or Spanish to allow for informed consent and completion of Quality of Life tests
Close