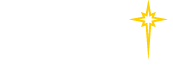 Find a Practice/Location
View All

Contact Us

CLINICAL TRIALS
If you have questions about externally funded clinical trials, such as budgets, contracts, and the start-up process, please contact the Clinical Trials Office at 484-526-0629.
RESEARCH INSTITUTE
If you have questions about internally supported research, such as research design and implementation, statistical methodology, poster presentations, and manuscript writing, contact Dr. Jill Stoltzfus, Research Institute Director 484-526-4942; Jill.Stoltzfus@sluhn.org.
INSTITUTIONAL REVIEW BOARD
If you have questions about the IRB submission process, such as which forms to use, deadlines for submissions, and appropriate policies/procedures, contact Jayne Silva, Manager, Human Research Protections, IRB 484-526-6742; Jayne.Silva@sluhn.org.