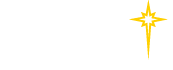 Melanoma Clinical Trials

ECOG-ACRIN EA6194 ClinicalTrials.gov identifier NCT04708418
Physician & Study Coordinator
Physician
Close
Synopsis: This phase II trial studies the effect of pembrolizumab alone or in combination with CMP-001 in treating patients with melanoma that can be treated by surgery (operable). Immunotherapy with monoclonal antibodies, such as pembrolizumab, may help the body's immune system attack the cancer, and may interfere with the ability of tumor cells to grow and spread. Immunotherapy with CMP-001 may induce changes in body's immune system and may interfere with the ability of tumor cells to grow and spread. The addition of CMP-001 to pembrolizumab could improve the ability of the immune system to shrink tumors and to prevent them from returning.
Close
>= 18 years old
Diagnosis of melanoma by AJCC 8th edition:
T0, TX or T1-4 and
N2b, N2C, N3b or N3c
Patients may have a presentation with primary melanoma with concurrent regional nodal and/or in-transit metastasis; or patients may have a history of primary melanoma or unknown primary melanoma presenting with clinically detected regional nodal and/or in-transit recurrence; and may belong to any of the following groups:
Primary cutaneous melanoma with clinically apparent regional lymph node metastases and/or in-transit metastases
Clinically detected recurrent melanoma at the proximal regional lymph node(s) basin
Primary cutaneous melanoma with concurrent nodal disease involving a single regional nodal group
Clinically detected nodal melanoma (if single site) arising from an unknown primary
In-transit cutaneous metastases with or without regional lymph node involvement permitted if considered potentially surgically resectable at baseline
Mucosal and uveal melanoma are excluded
Patients must be a candidate for definitive surgery and have met with the treating surgical oncologist prior to entry on study
Patients must have injectable and measurable disease
No prior systemic therapy for melanoma including immunotherapy and BRAF/MEK inhibitors and/or TLR-9 agonist
Close
SWOG 2015 (MelMarT-II)
Melanoma Margins Trial (MelMarT): A Phase III, multi-centre, multi-national randomised control trial investigating 1cm v 2cm wide excision margins for primary cutaneous melanoma (NCT 03860883)
Physician & Study Coordinator
Physician
Close
Synopsis: This study will determine whether there is a difference in disease free survival for patients treated with either a 1cm excision margin or 2cm margin for clinical stage II (pT2b-pT4b) primary cutaneous melanoma.
Close
Patients must have stage II primary invasive cutaneous melanoma (including head, neck, truck, extremity, scalp, palm or sole) with Breslow thickness >2mm without ulceration, or >1mm with ulceration (pT2b-pT4b, AJCC 8th edition) as determined by diagnostic biopsy and subsequent histopathological analysis
An uninterrupted 2cm margin must be technically feasible around biopsy scar or primary melanoma
Surgery (which refers to the staging sentinel node biopsy and wide local excision as these are both to be done on the same day) must be completed within 120 days of the original diagnosis
Patients must have an ECOG PS of 0 or 1
Patients may not have uncertain diagnosis of melanoma, i.e. 'melanocytic lesion of unknown malignant potential
Patients who have undergone WLE at the site of primary index lesion, are unable or ineligible to undergo staging SLNB, or have a history of previous or concurrent invasive melanoma are excluded- Patients must not have physical, clinical, radiographic or pathologic evidence of satellite, in-transit, regional or distant metastatic melanoma
Subungual, pure desmoplastic or neurotropic, mucosal, uveal melanomas are excluded. The cutaneous lesion may not be located distal to the metacarpophalangeal joint, on the tip of the nose, the eyelids or on the ear
Planned adjuvant radiotherapy to the primary melanoma after WLE is not permitted
Close