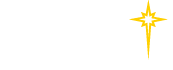 Breast Clinical Trials

Agendia FLEX
MammaPrint, BluePrint, and Full-genome Data Linked with Clinical Data to Evaluate New Gene EXpression Profiles: An Adaptable Registry (FLEX)
Physician & Study Coordinator
Treatment Agent: N/A
Synopsis: You have been asked to consider taking part in this registry because you are being treated for stage I, stage II,or stage III breast cancer. If you participate, your doctor will receive the results of the Agendia Breast Cancer Suite (MammaPrint and BluePrint).

The purpose of this registry is to create a large-scale, population-based database. This database will match health information to genome information to look at the Agendia Breast Cancer suite and new gene associations. The Agendia Breast Cancer Suite includes MammaPrint® and BluePrint™, which are tests that help your doctor analyze and profile your breast cancer tumor. DiscoverPrint is for research purposes only and the results will not be made available for use in your current breast cancer management.

MammaPrint, an FDA cleared test, is used clinically to determine your risk for distant metastasis.
BluePrint provides physicians with more information about their patient's unique tumor biology.
DiscoverPrint will allow the study of new gene associations and additional biomarkers that may be found to be relevant to breast cancer therapy and diagnosis.
Breast cancer with different biological properties may respond different to certain therapies.
Close
Is ≥18 years of age, at the time of signing the informed consent
Stage I, II, or III patients who receive MammaPrint, with or without BluePrint testing (male or female) - New primary lesion - Eligible for chemo and endocrine therapy
Close
Amgen 20170770
Physician & Study Coordinator
Synopsis: A Phase 3 Radomized Placebo Controlled Double Blind Study of Romiplostim for the treatment of Chemotherapy- induced Thrombocytopenia in Patients receiving chemotherapy for treatment Non-small cell lung cancer (NSCLC), Ovarian Cancer, or Breast cancer
Close
Is ≥18 years of age, at the time of signing the informed consent
Stage I, II, III, or IV locally advanced NSCLC, Breast cancer, or ovarian cancer or any stage recurrent disease.
Patients must have platelet count less than 85 x 10^9/L on day 1 of the study
Patients must be receiving cancer treatment with 21 – or 28- day cycles using one of the following carboplatin- based combination chemotherapy regimens: carboplatin/ gemcitabine based, carboplatin/ premextred based, carboplatin/ liposomal doxorubicin based, or carboplatin/ taxane based (which includes either paclitaxel, nab- paclitaxel, or docetaxel)
Patients must have at least 3 remaining planned cycles of chemotherapy at study enrollment
No previous use of romiplostim, pegylated recombinant human megakaryocyte growth and development factor, eltromobag, recombinant human TPO, any other TPO receptor antagonist, or any investigational platelet producing agent
Close