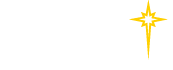 Find a Practice/Location
View All

Neurology

St. Luke's University Health Network brings subspecialty medicine to children by delivering diagnostic and therapeutic services for acute and chronic disorders of the central and peripheral nervous systems. The Department of Pediatric Neurology at St. Luke's provides comprehensive neurological evaluations to effectively assess, diagnose and manage your child's symptoms. Our pediatric neurologists have advanced training and experience in treating the full spectrum of pediatric neurological disorders.
Services for children include consultation and treatment for a wide variety of disorders affecting the central and peripheral nervous systems. Special tests and procedures offered include brain and spine CT scans and MRIs, as well as EEG monitoring. Our team is specially trained to work with the individual and unique needs of pediatric patients and their families. The following are just some of the neurological conditions that can be diagnosed, treated and managed at St. Luke's:
Epilepsy and other seizure disorders
Migraine and other chronic headaches
Tics and other movement disorders
Developmental delay in gross motor, fine motor and speech
Neonatal neurology problems such as neonatal seizures or perinatal asphyxia
Cerebral Palsy
Muscular disorders such as Muscular Dystrophy
Our specialists are full time and local to the area which eliminates any travel concerns and keeps you close to home.