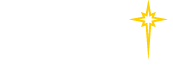 Find a Practice/Location
View All

Hospitals
Fitness & Sports Performance Centers
View All
Outpatient Centers
View All

St. Luke's Center
Administrative Offices
Neurology

St. Luke's University Health Network brings subspecialty medicine to children of the Lehigh Valley by delivering comprehensive diagnostic and therapeutic programs for acute and chronic disorders of the central and peripheral nervous systems.
St Luke's has a board certified pediatric neurologist on staff to provide care close to home. Our pediatric neurologist and her team offer a thorough neurological evaluation. Services for these children are for a wide variety of disorders affecting the central and peripheral nervous system. The following are just some of the neurological conditions that can be diagnosed, treated and managed at St. Luke's:
Epilepsy and other seizure disorders
Migraine and other chronic headaches
Tics and other movement disorders
Developmental delay in gross motor, fine motor and speech.
Neonatal neurology problems such as neonatal seizures or perinatal asphyxia
Cerebral palsy
Muscular disorders such as muscular dystrophy
Our specialist is full time and local to the area which eliminates any travel concerns and keeps you close to home.