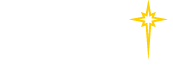 Find a Practice/Location
View All

Orthopedics

A regional leader in Orthopedic Medicine, St. Luke's provides the most appropriate, family-centered and compassionate Orthopedic care for your child, St. Luke's University Health Network in partnership with St. Christopher's Hospital for Children brings subspecialty medicine to children of the Lehigh Valley. St. Luke's treats a broad range of pediatric conditions, including broken bones, injury to ligaments, tendons and muscles, joint dislocations, sports-related injuries and more complex musculoskeletal conditions. Click here to request an appointment or for more information on St. Luke's Orthopedic Specialists and comprehensive services.
St. Luke's Fitness & Sports Performance
It is estimated that nearly 5 million U.S. children and adolescents between the ages of 6 – 17 are obese and do not regularly participate in vigorous physical activity. St. Luke's has designed programming specifically for youth that focuses on metabolic fitness as well as strength training and conditioning activities to enhance body composition, muscle strength, endurance, flexibility and coordination.
St. Luke's has also designed sports performance programming that focuses on the needs of individuals or teams competing in the participating in the highly competitive environments of organized youth and high school sports. Focus is on the development of sport-specific power, agility, speed and strength in an effort to reduce the severity of injury or to avoid injury altogether. For more information: http://www.getfit.sluhn.org
St. Luke's Sports Medicine
St. Luke's provides athletic trainers and physicians for youth and high school teams in all sports in an effort to make playing as safe as possible. St. Luke's also provides education for coaches, athletes and parents about concussions, ligament and joint injuries, muscles strains and tears and other common sports injuries and conditions. For more information: http://www.sluhn.org/sports
St. Luke's Sports Medicine
St. Luke's provides athletic trainers and physicians for youth and high school teams in all sports in an effort to make playing as safe as possible. St. Luke's also provides education for coaches, athletes and parents about concussions, ligament and joint injuries, muscles strains and tears and other common sports injuries and conditions. For more information: http://www.sluhn.org/sports