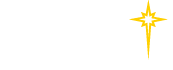 Find a Practice/Location
View All

Pediatric Orthopedic Care at St. Luke's

St. Luke's Pediatric Orthopedics provides comprehensive, compassionate care for children with musculoskeletal conditions from birth to 21 years old. Our team of specialists diagnose, treat and manage simple and complex pediatric conditions including fractures, limb and spine deformities, as well as gait abnormalities. When surgery is necessary, our fellowship-trained pediatric orthopedic surgeons utilize the latest techniques and technology. Request an Appointment today!
Pediatric Orthopedic Conditions We Treat
All fractures
Sports injuries
Hip dysplasia
Clubfeet and flatfeet
Congenital deformities
Leg length discrepancies
Scoliosis
Neuromuscular conditions
Trigger thumb
And more…
Why Choose Us
Whether complex, present at birth or acquired, you will have many questions about your child's condition. Our team is here to provide the answers you need and the treatment options you and your child deserve. We are specially trained to work with the unique needs of pediatric patients and their families. At St. Luke's we also offer direct access to additional highly qualified pediatric experts to create a comprehensive, individualized treatment plan based on your child's condition. With fellowship-trained pediatric surgeons and a state-of-the art Pediatric Intensive Care Unit (PICU), St. Luke's provides patients and families the convenience of having evaluations, procedures and after-care completed close to home.