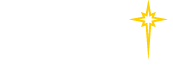 Find a Practice/Location
View All

Cardiology

St. Luke's University Health Network in partnership with St. Christopher's Hospital for Children brings subspecialty medicine to children of the Lehigh Valley. St. Chris's Division of Cardiology provides comprehensive evaluation and treatment of infants, children, adolescents and young adults with congenital or acquired heart disease and a variety of other cardiac conditions. Older patients with congenital heart disease and adolescent athletes in need of cardiac clearances for sport participation are also followed and managed collaboratively with adult cardiologists. The center also offers fetal ultrasounds for possible fetal heart disease. If cardiothoracic surgery is needed we will work collaboratively with our parents and our partners to identify the most appropriate treatment plan for your child.
Diagnostic services are provided for patients with cardiac dysrhythmias, congenital cardiovascular malformations, acquired heart disease, hyperlipidemia and systemic hypertension.
Some of the major conditions and diagnoses treated include:
Atrial septal defects
Ventricular septal defects
Pulmonic and aortic valve diseases
Coarctation of the aorta
Patent ductus arteriosus
Supraventricular tachycardia
Hypoplastic left heart syndrome
Cardiomyopathy
Atrioventricular canal defects
Tetralogy of Fallot
Transposition of the great arteries
Specialty clinics provide focused services for fetal echocardiography and for patients with implantable devices including pacemakers, defibrillators and loop monitors.
Based on clinical need and following examination, patients are referred for non-invasive diagnostic services such as an electrocardiogram (ECG), echocardiogram, exercise stress test, Holter monitor or a tilt test.
In some cases more invasive procedures, such as cardiac catheterization or cardiac surgery, are recommended.
Nonsurgical correction of certain cardiovascular malformations is provided by experts in interventional cardiology.
Surgical correction of pediatric cardiovascular diseases and complex cardiovascular malformations of newborns and children is provided by a team of pediatric surgeons with expertise in pediatric cardiovascular surgery.
St. Luke's North
153 Brodhead Road Bethlehem
Phone: 484-526-4975
Fax: 484-526-6485