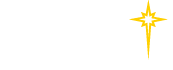 Find a Practice/Location
View All

Cardiology

Heart Care for Children at St. Luke's
St. Luke's Pediatric Cardiology provides compassionate, expert heart care to children of all ages- from infants to young adults. Our Pediatric Cardiologists are specially trained to identify and treat heart problems that affect children. We are pleased to offer care in both the hospital and outpatient practice settings.
During an initial consultation, your child will be evaluated for common complaints including heart murmurs, palpitations, chest pain and fast heart beats. Based on the evaluation, we may order additional testing in order to diagnose or manage your child's conditions. For your convenience, the following can be done in our office at the time of your appointment.
Echocardiogram
Electrocardiogram (EKG/ ECG)
Our pediatric cardiologists will carefully review the test results and offer the most effective treatment options for your child. Based on clinical need, patients can also be referred for non-invasive diagnostic services such as an exercise stress test or a Holter monitor device which will measure your child's heart activity continuously for 24 to 48 hours.
Conditions We Treat
Some of the most common conditions and diagnoses we treat include:
All types and severity of congenital heart defects
Cardiomyopathy
Myocarditis
Chest pain
Heart rhythm disorders
Complex heart disease including Kawasaki Disease and rheumatic heart disease
Evaluation for murmurs, syncope, etc.
Adult Congenital Heart Disease
Acquired Heart Disease
Systemic Hypertension
Why Choose Us
Our pediatric cardiologists work closely with pediatricians, primary care, and sports medicine providers to develop coordinated and comprehensive care. Because heart problems can sometimes be complex and come with other difficulties for children, pediatric cardiologists also often work in teams with additional health care providers including surgeons, other pediatric specialists, nutritionists and speech, occupational and physical therapists to name a few. These teams have extensive training and expertise to work with the individual and unique needs of pediatric patients and their families. Our collaborative approach enables us to create comprehensive and individualized treatment plans based on your child's specific condition… all right here in the Lehigh Valley – no need to travel to Philadelphia or New York for pediatric cardiology care.
Whether complex, present at birth or acquired- you will have many questions about your child's healthcare and our team is here to provide the answers you need and the treatment options you and your child deserve.
Meet Our Team