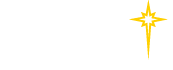 Find a Practice/Location
View All

Pediatric General Surgery
Children can be born with conditions (congenital) or develop a health concern as they age that may need to be treated with surgery. We understand that hearing "your child needs surgery" can be worrisome. When faced with the prospect of surgery, we are here to help. You can rely on our surgical teams who are experienced in caring for children with a variety of conditions requiring surgery.
No matter your child's condition, our goal is to provide compassionate, high-quality pediatric surgical care before, during and after surgery. We understand that surgery in children can be very stressful – both for the patient and for the family. Therefore, we strive to alleviate some of this anxiety through open communication in a patient- and family-centric model of care delivery. We want you and your child to feel comfortable asking questions and to develop trust in our healthcare team.
Pediatric general surgeons provide comprehensive care to newborns, children and adolescents. Service is provided 24-hours a day and includes diagnosis, consultation, management and follow-up care delivered by a highly-experienced team of physicians, nurses and other specialists. We treat a wide variety of surgical conditions focusing on abdominal, thoracic, and minimally invasive (laparoscopic and thoracoscopic) surgery.
Our practice also includes prenatal counseling for expectant parents of a baby with a congenital anomaly, to help them understand their child's condition and create a care plan with them and their Obstetrician and Maternal Fetal Medicine providers. Additionally, we work closely with pediatricians and primary care physicians to provide individualized and integrated care.
Pediatric General Surgery includes treatment of:
Neonatal Congenital anomalies
Hernias
Appendicitis
Skin Lesions
Cysts
Lung Masses
Soft Tissue Masses
Pyloric Stenosis (thickening of the stomach muscle which blocks food from reaching the small intestine in newborns)
Why Choose Us
In addition to a fellowship-trained pediatric general surgeon, our specialized pediatric surgical team includes pediatric anesthesiologists, nurses and technicians. Following major surgery, children are often cared for in St. Luke's eight-bed Pediatric Intensive Care Unit (PICU). With high-quality pediatric surgical care and a state-of-the art PICU, St. Luke's provides patients and families the convenience of having evaluations, procedures and after-care completed close to home.