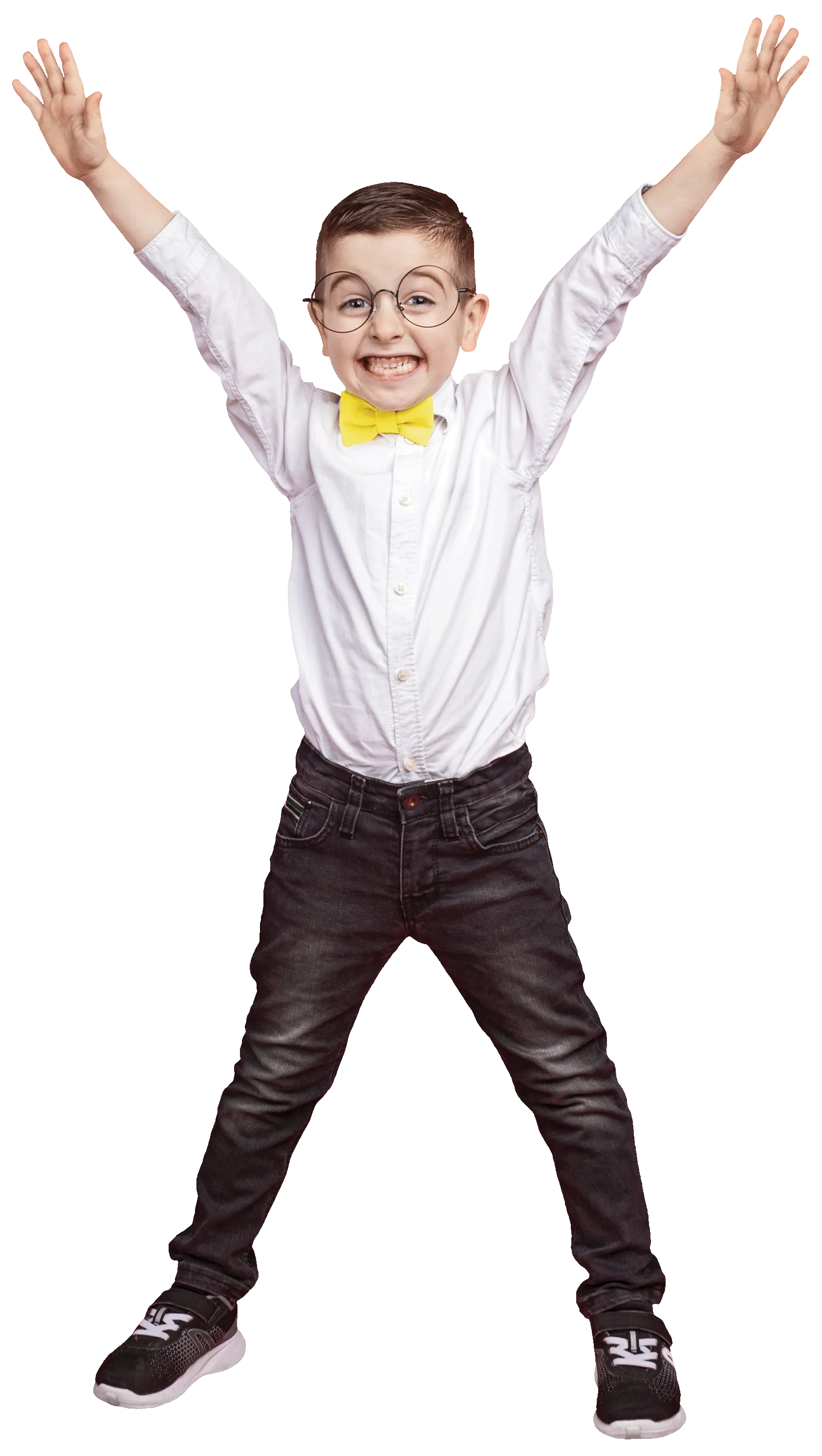 Providing minimally invasive surgical procedures
St. Luke's Pediatric Surgery performs routine and complex surgeries for patients from birth through adolescence. Our pediatric surgeons are experienced in many types of children's surgeries and can perform a wide variety of procedures—treating injuries, conditions, and other health concerns that require surgery.
With St. Luke's Pediatric Surgery, we apply years of experience and specialized training to tailor your child's care plan based on their own unique needs. We understand that hearing "your child needs surgery" can be worrisome and very stressful, both for the patient and the family.
Our goal is to provide compassionate, high-quality pediatric surgical care before, during, and after surgery. We want you and your child to feel comfortable asking questions and to develop trust in our healthcare team. Because at St. Luke's, we believe that children deserve the best.
Overview
Our pediatric surgeons provide comprehensive care to newborns, children and adolescents that includes diagnosis, consultation, management and follow-up care delivered by our highly experienced team of physicians, advanced practitioners and other specialists.
Our pediatric surgeons operate on the neck, chest, abdominal and pelvic areas and use the latest techniques to ensure the least discomfort and fastest healing. With convenience in mind, we offer direct access to other pediatric specialists that your child might need for a multidisciplinary approach. And to ensure continuity of care, we also work closely with your child's pediatrician and other specialty care services. As a result, we can accommodate your child's needs close to home without sacrificing a personalized patient experience.
Conditions treated
Our providers are some of the most experienced pediatric surgeons in the Lehigh Valley. We offer minimally invasive surgery when possible. This approach typically results in smaller incisions, less pain, a shorter hospital stay and faster recovery for your child. We provide general and specialized surgical services for a wide range of congenital and acquired conditions including the following–and more:
Appendicitis
Biliary atresia
Bowel obstruction and deformities
Chest wall deformity
Cysts
Gallbladder disease
Groin abnormalities
Hernias/ hydroceles
Inflammatory bowel disease
Lung masses
Newborn congenital anomalies
Pyloric stenosis (thickening of stomach muscles in newborns)
Serious injuries
Skin and soft tissue masses
Skin lesions
Trauma
Tumors
Experienced specialists
Our pediatric surgeons are experts in meeting children's unique surgical needs and partner closely with our team of pediatric anesthesiologists to safely administer medications and monitor your child before, during and after surgery. Additionally, we collaborate with an extensive team of the following specialists to ensure the best surgical and postoperative care of premature babies, neonates, children, and adolescents.
Maternal fetal medicine
Neonatologists
Pediatricians
Pediatric anesthesiologists
Pediatric cardiologists
Pediatric gastroenterologists
Pediatric hospitalists
Pediatric intensivists

Pediatric radiologists
And for surgery aftercare, we offer a state-of-the-art Pediatric Intensive Care Unit (PICU) and a comprehensive Inpatient Pediatric Unit. So you can trust St. Luke's surgical team to provide the best possible care for your child.
Family-centered care
At St. Luke's, you and your family are members of your child's care team. That's why we make receiving care simple and convenient. Together we can determine a treatment plan that works for your child and family—because keeping you involved is part of well-rounded care. Our comprehensive care model includes several key features:
Accessible services, day and night
Our team is always available, including at night for emergencies, to reduce your anxiety through open communication and collaboration–taking time to address all of your questions and concerns.
Translation services
We provide translators (as needed) to ensure clear and comfortable communication.
Available provider support
Our electronic health record portal (MyChart) provides access to your child's care team–answering your questions, addressing non-emergency concerns, providing test results, and more.
Patient experience
Minimally Invasive Nuss Procedure Raises Chest Wall and Confidence in Phillipsburg Teen
By nine years old, it became clear that Jacob had been born with pectus excavatum—also known as a "sunken" chest. When he was fifteen, Jacob's pediatrician suggested that he have surgery to correct his condition. So his parents scheduled a consultation with Rajeev Prasad, MD, a St. Luke's pediatric general surgeon. As a pediatric surgeon, Dr. Prasad specializes in surgery on children of all ages—including having twenty years of experience performing the procedure he recommended.
The St. Luke's care team got into action, putting Jacob and his family at ease. "Thanks to the report Dr. Prasad established, Jacob felt comfortable opening up and asking questions," shares stepmom, Cheryl. And Jacob really connected with Dr. Prasad: "[He] is an extremely nice guy, respectful, and pretty funny." But before scheduling the surgery, it was important to him that Jacob was on board: "I really want the patient to make the decision that 'I want to get this done."
With everyone on the same page, Jacob's procedure was scheduled at St. Luke's University Hospital - Bethlehem in the Lehigh Valley. From check-in through discharge, Jacob and his family were treated with white-glove service by the St. Luke's care team. According to Cheryl, "We didn't wait around – everything moved along and Dr. Prasad communicated with us throughout the 90-minute procedure. Everyone at St. Luke's was wonderful, the nurses were amazing and there was a window right next to Jacob so the care team could see him 24/7."
A month post-surgery, Jacob was healing well with his personalized recovery plan—and his stepmom could already see a difference in him. "Jacob's confidence is really blooming – it's wonderful," Cheryl said, beaming with pride. As she reflected on her St. Luke's experience, she's reminded of the compassionate care that her entire family received: "Everyone was patient and kind and we never felt like we were in the way. We are so grateful! We do not have one negative memory … it's all positive."
As for Jacob? He couldn't be happier: "I have a lot more confidence and will be able to work out more and feel a lot better about myself."