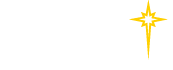 Find a Practice/Location
View All

Self-Paced Home Online Prepared Childbirth Education Class
Whether this is your first baby or your fourth, our ONLINE childbirth education class is ideal for those expectant parents who can't attend a 4 week series or 1 day intensive childbirth education class due to work schedules, time constraints, or medical conditions.
Our on-line course is also a great refresher class!
The eight-chapter program is an interactive, web-based class that uses videos, personal birth stories, animations, activities and games to teach all the essential information parents need to know to prepare for their birth.
Your eClass registration includes:
Online access for 90 day
Access to our Certified Childbirth Educator via email if needed
If you have questions, please call 1-866-STLUKES (785-8537), option 4 or email: mystlukes@sluhn.org
Thank you for choosing St. Luke's University Health Network for your childbirth needs.
Class Fee: $100 - for all registrants, including parents delivering at a St. Luke's Facility.
Register Now - Self-Paced Home Online Prepared Childbirth Class