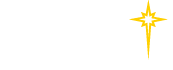 Find a Practice/Location
View All

Reproductive Endocrinology

St. Luke's University Health Network partners with well-regarded and skilled Reproductive Endocrinologists for patients who may benefit from more specific treatments including IVF or in vitro fertilization. Together with your OB/GYN, a reproductive endocrinologist will identify factors involved in your infertility and select the appropriate methods to treat these factors.
Our team of passionate and committed OB/GYNS works closely with several reproductive endocrinologists to provide comprehensive care for patients working through infertility treatments.
To discuss your fertility concerns, please call 1-866-STLUKES.