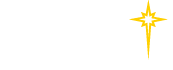 Find a Practice/Location
View All

Young Adult Gyn Program
St. Luke's Obstetrics & Gynecology offers gynecological health care services at every age for every stage. When it is time for your GYN visit, we encourage you to schedule your appointment with us.
Conditions and Services
Our gynecology team has experience treating various female developmental and reproductive conditions. Partnering with your family medicine provider, St. Luke's gynecologists can treat the following–and more:
Abnormal bleeding
Anemia caused by menstrual bleeding
Endometriosis
Hormonal problems
Infections
Menstrual concerns
Neoplasms
Ovarian cysts
Pelvic floor disorders
Pelvic pain
Polycystic ovarian syndrome (PCOS)
Sexually transmitted infections
Turner syndrome
Vulvar trauma
Experienced specialists
You'll access a robust set of services at St. Luke's Obstetrics & Gynecology. Our expert gynecologists in the Lehigh Valley provide the following as needed:
Contraception
Endoscopic exam
External genital exam
Family planning
General physical exam
Gender-affirming and trans care
Laparoscopic single-port surgery
Pelvic exam
Vaccinations
Here is what choosing St. Luke's Obstetrics & Gynecology means for you:
Our comprehensive care model includes several key features:
Multiple convenient locations
We offer services at locations throughout the region.
Translation services
We provide translators (as needed) to ensure clear and comfortable communication.
Available provider support
MyChart–our electronic health record portal–provides access to your test results, request prescription refills, track your health, message your care team and more.