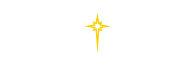 Find a Practice/Location
View All

Online Video Doctor Visits

Connect with a doctor within minutes.
From your smartphone, tablet or computer, it's never been easier to have a live, on-demand video visit with a physician for all your urgent care needs. Get a diagnosis or treatment – all in one quick session – for patients 12 and over.
The benefits of an online visit:
ALWAYS AVAILABLE
24 hours, 7 days a week

NO WAITING
no appointment needed
PRESCRIPTIONS
as appropriate

$49

or
LESS
Common conditions we treat:
Allergies
Bronchitis
Cold and Cough
Flu
Headaches
Pinkeye
Rashes
Sinus Infection
Stomach Flu
Urinary Tract Infection
If you have chest pain, shortness of breath, dizziness, a severe headache, broken bone or other serious problems, please go to the nearest emergency department or call 911.