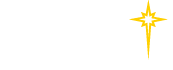 Find a Practice/Location
View All

Urogynecology

If you suffer from urinary incontinence (loss of bladder control) or pelvic organ prolapse, you are not alone. This problem occurs in women of all ages. Sadly, many women try to hide the problem and limit their lives because they are not aware that urinary incontinence and prolapse can be treated very effectively.
During the past decade, women have benefited from a subspecialty of obstetrics and gynecology called urogynecology. The subspecialty was recently renamed female pelvic medicine and reconstructive surgery to more accurately describe the scope of diagnosis and treatment of female pelvic support disorders.
The subspecialist evaluates all the structures and systems of the female pelvis, including organs, nerves, ligaments, muscles and blood vessels.
In addition, St. Luke's physical therapists work in tandem with our pelvic medicine physicians and are specifically trained in pelvic floor disorders (leakage, pelvic pain, etc.). Located in Center Valley and Bethlehem, these specially trained physical therapists can receive referrals from all OBGYN physicians and also self-referrals from patients. They accept all insurances, including managed care plans. They provide a physical therapy evaluation, teach stretching, strengthening and relaxation exercises, and perform biofeedback (internal and external). They also focus on pre-and post-delivery patients trying to optimize the experience of pregnancy. For more information on the St. Luke's Physical Therapists specially trained in Female Pelvic Medicine, please click here.
The result of our Female Pelvic Medicine and Reconstruction program is a much higher quality of care and quality of life.