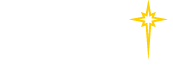 Find a Practice/Location
View All

Online Prenatal Breastfeeding Class (English and Spanish)

Whether this is your first baby or your fourth, our ONLINE prenatal breastfeeding class is ideal for those expectant parents who can't attend a classroom prenatal breastfeeding education class due to work schedules, time constraints, or medical conditions.
Our on-line course is also a great refresher class!
The program is an interactive, web-based class that uses videos, animations, activities and games to teach all the essential information mothers need to know to prepare for breastfeeding their baby.
Your eClass registration includes:
Online access for 90 day
Access to our Certified Childbirth Educator via email if needed
If you have questions, please call InfoLink at 1-866-STLUKES (785-8537), option 4.
Thank you for choosing St. Luke's University Health Network for your childbirth needs.
Class Fee: $30
Register Now - Online Prenatal Breastfeeding Class
---
Clase de lactancia prenatal en línea
Clase prenatal en linea sobre lactacia. Ya sea que este sea su primer bebé o su cuarto, nuestra clase en linea de lactancia materna prenatal es ideal para aquellos futuros padres que no pueden asistir a una clase de educación prenatal de lactancia materna en el aula debido a horarios de trabajo, limitaciones de tiempo o condiciones médicas.
¡Nuestro curso en línea es también una gran clase de actualización!
El programa de ocho capítulos es una clase interactiva basada en la web que utiliza videos, Historias de personales sobre el parto animaciones, actividades y juegos para enseñar todo lo esencial. Que los padres necesitan saber para prepararse para el nacimiento.
Su registro de "eClass" incluye:
Acceso en línea por 90 días
Acceso a nuestro educador certificado en parto por correo electrónico si es necesario
Si tiene alguna pregunta, llame a InfoLink al 1-866-STLUKES (785-8537), opción 4.
Gracias por elegir la Red de Salud de la Universidad de St. Lukes para sus necesidades de parto.
Tarifa de clase: $30