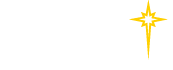 Find a Practice/Location
View All

Self-Paced Home Prenatal Breastfeeding Class
Whether this is your first baby or your fourth, our Self-Paced home ONLINE prenatal breastfeeding class is ideal for those expectant parents who can't attend a classroom prenatal breastfeeding education class due to work schedules, time constraints, or medical conditions.
Our on-line course is also a great refresher class!
The program is an interactive, web-based class that uses videos, animations, activities and games to teach all the essential information mothers need to know to prepare for breastfeeding their baby.
Your eClass registration includes:
Online access for 90 day
Access to our Certified Childbirth Educator via email if needed
If you have questions, please call InfoLink at 1-866-STLUKES (785-8537), option 4 or email: mystlukes@sluhn.org
Thank you for choosing St. Luke's University Health Network for your childbirth needs.
Class Fee: $30 - For all registrants, including parents delivering at a St. Luke's Facility (nonrefundable fee)
Register Now - Self-Paced Home Online Prenatal Breastfeeding Class