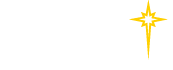 Find a Practice/Location
View All

Breast Cancer Care

At St. Luke's, we have developed a personalized team approach to breast cancer care to successfully diagnose and treat the disease, and provide essential support every step of the way. From the very start of a breast cancer journey, St. Luke's multidisciplinary network of exceptional breast cancer specialists including doctors, nurses, breast health specialists, cancer counselors and support staff are there every step of the way to offer support, foster hope and provide the best treatment options available. This team works together to help ensure breast cancer patients have the best chance of becoming breast cancer survivors - and thrivers.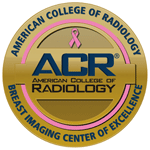 St. Luke's Regional Breast Center, the first facility of its kind in the region to provide higher-level breast imaging exclusively, has been designated a Center of Excellence by the American College of Radiology
Specialization Makes a Difference
In every field of medicine, specialization makes a difference – cancer surgery is no exception. Studies have shown that finding the best-trained, educated and experienced surgeon to perform breast cancer surgery can significantly improve care and survival. Surgical oncologists have completed specialized fellowships and participate in societies dedicated to cancer and breast surgery.
Breast Health Specialists
Breast Health Specialists serve as a resource for the patient/family through diagnosis and treatment of breast disease. This patient advocate provides individualized information and support, coordinates appointments for consultations, physician visits, biopsy procedures and other needs.
St. Luke's Personalized Breast & Ovarian Health Program is free assessment to help individuals evaluate the risks of developing breast and ovarian cancer and provide certain options that are available to reduce these risks.
Women who are diagnosed with breast cancer or are at any stage of breast cancer are invited to attend the St. Luke's Breast Cancer Support Group. New members are welcome to bring a female family member or friend to the meetings. The support group promotes the physical and emotional well-being of women living with breast cancer by providing support, friendship and understanding of mutual issues and concerns. Members of the group share ways they may have dealt with the side effects of breast cancer treatments or other concerns that arise after breast cancer. The group experience can be therapeutic to women at any stage of breast cancer.