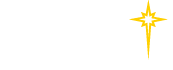 Find a Practice/Location
View All

Breastfeeding Support Services
Breast feeding offers many benefits for moms and their babies – breast milk is a healthy way to feed your newborn. This is also a special time to bond with your baby. As a regional leader in women's services, St. Luke's University Health Network recognizes the important benefits of breastfeeding. We are proud to offer extensive educational and support services to encourage mothers to breastfeed.
Breastfeeding Answer Line
This service offers information, education, and support for women who want to breast feed. Mothers can leave a message or breastfeeding question on the line anytime of the day. Nurses will respond within 72 hours.
The Breast Feeding Answer Line is 484-526-BABY (484-526-2229). Please DO NOT leave urgent or emergent messages on this message line. Please DO contact your physician DIRECTLY if you have any urgent questions or concerns. In the event of a suspected emergency medical condition please CALL 911 or GO TO THE NEAREST HOSPITAL EMERGENCY DEPARTMENT.
---