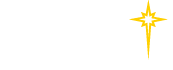 Find a Practice/Location
View All

St. Luke's Women's Medical Assistance Program
When you're expecting a baby, you want to be sure you have access to experienced and respected obstetricians without the worry of how you are going to afford the care you deserve. At St. Luke's University Health Network, our Stoneridge OB/GYN team provides prenatal care to low-income women at no cost. The team of medical professionals are highly skilled and ready to help you throughout the process. Stoneridge OBGYN gives you access to our team of OB/GYN's, social workers, dietitians, and registered nurses. Through this program we will walk you through every step of your journey and connect you with the proper nutrition you and your baby need, offer community support, transportation and all the needs you baby may need upon birth. When delivering safe access to care and the best care it starts families on a happier and healthier journey.
How do I know if I qualify?
Many families do not realize they qualify for Medical Assistance during pregnancy the team at St. Luke's University Health Network will help walk you through the process. A social worker will be assigned to assist you with determining if you qualify and helping to complete appropriate applications. Contact Stoneridge OB/GYN.
Where will my baby be born?
The birth of a baby is an extraordinary experience for any parent. Through this program you will deliver at the Women's and babies Pavilion at the St. Luke's Upper Bucks Campus. Our state-of-the-art birthing units, offer parents the comforts of a safe, family-centered atmosphere to welcome their new babies into the world.
Additionally, our pediatricians are happy to schedule a meet the doctor visit at any prenatal visit or any convenient time for you. St. Luke's is a proud member of the Children's Hospital Association
Contact St. Luke's OB/GYN - Stoneridge, today. We are committed to understanding your health care needs. You expect, we deliver.