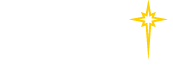 Find a Practice/Location
View All

Hospitals
Fitness & Sports Performance Centers
View All
Outpatient Centers
View All
St. Luke's Center
Administrative Offices
Family & Internal Medicine

Family Medicine
Family medicine or family practice doctors are dedicated to helping you and your family maintain or improve your physical health and well-being. Preventive health, wellness and patient education are important parts of family medicine. Patients are encouraged to take an active and responsible role in their health care.
Below is a listing of common services offered by family medicine doctors. If you are interested in other services, the doctor will discuss your individual needs.
Adult, adolescent, pediatric office care
Comprehensive physical examinations
Gynecologic exams and Pap smears
Care for episodic illness or minor problems
Continuous care for chronic problems
Immunizations
Throat cultures
EKGs
Allergy treatment
Minor surgery (including removal of small growths and suturing lacerations)
Vision screenings
Well-baby and well-child care
Blood pressure, weight monitoring and follow-up
Treatment of work-related injuries
Lab studies
School and sports physicals
Diabetes management
Asthma care
Hypertension screening and care
Other routine medical care
Hospital care of adults, children, newborns
If you need a family medicine doctor, see Find a Doctor or St. Luke's Physician Group.
---
Internal Medicine
An internal medicine doctor specializes in the care of adults. The emphasis is on preventative care and disease management. General and specialty care can include:
Internal medicine
Breathing and lung disorders (pulmonology)
Heart disorders (cardiology
Bone, muscle and joint disorders (orthopedics)
Digestive disorders (gastroenterology)
Brain and nerve disorders (neurology)
Kidney, bladder and urinary disorders (nephrology)
Cancer (oncology)
Gland and hormone disorders (endocrinology)
If you need a internal medicine doctor, see Find a Doctor or St. Luke's Physician Group.