Surgical Excellence. Compassionate Care.
From minimally invasive surgery to robotic surgery, the general surgeons at St. Luke's University Health Network offer a wide range of routine and complex surgeries:
Acid Reflux/GERD surgery
(Laparoscopic Nissen Fundoplication)
Appendectomy
Benign/malignant breast disorders
Breast Biopsy, Lumpectomy
Colon Cancer surgery
Colo-rectal surgery
Esophageal surgery
Fistulas and infections
Gallbladder surgery
(Laparoscopic Cholecystectomy)
Gastrointestinal endoscopy
Hemorrhoids
Hernia surgery/repair
Hiatal hernia
Lumps and cysts/Lipomas
Thyroid surgery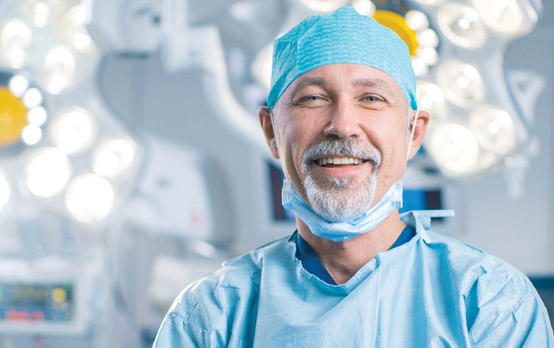 If you are having, or considering having, surgery at any of St. Luke's University Health Network's hospital campuses, you can take comfort in knowing our surgical team is one of the most experienced in the region.
Make an Appointment