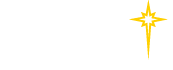 Find a Practice/Location
View All

Personalized Breast & Ovarian Health Program

Many women, and some men, share a common concern about developing breast cancer during their lifetime. A number of women also share a similar concern regarding ovarian cancer. Certain factors, such as family history of these cancers can increase your risk of developing these diseases.
Free Risk Assessment
St. Luke's now offers the Personalized Breast & Ovarian Health Program, a free assessment to help you evaluate your risks of developing breast and ovarian cancer and to provide certain options that are available to reduce these risks.
Participation in this program is easy. Call 484-503-4692 for an assessment form brochure. Once you receive it, fill in all information and return it to St. Luke's Personalized Breast & Ovarian Health Program.
While program participation cannot prevent someone from developing a particular cancer, our hope is that it leads to earlier detection of these cancers, when the chance for a cure is the best.
Your Information Evaluated by a Team of Cancer Experts
The information that you provide will be carefully evaluated by a multidisciplinary team of cancer experts. A letter detailing your personal risk assessment will be sent to you and/or your doctor(s). If appropriate, you may also be offered an initial clinical breast exam at no charge.
The risk assessment will be based on the information you provide to us on this form. It will not include any information we may otherwise maintain in your medical records. For best results, please answer every question to the best of your knowledge. Risk assessment is most accurate for women who have not been previously diagnosed with breast or ovarian cancer.
The results of the risk assessment are to be used as one part of your overall health care plan. Also, your participation in the program is not intended to substitute for an appointment or medical exam with your primary care physician, gynecologist (if applicable) or other specialist(s) treating you. You should speak with your doctors before beginning any new screening program.
You should receive your risk assessment within one month of returning this form. If you do not receive a response, please call 484-503-4692.