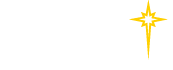 Find a Practice/Location
View All

Evaluation Process

Couples will usually want to consider an evaluation for infertility after 12 months of trying to conceive (for women under 35) and after 6 months if older than 35. Our physicians and staff are trained in guiding patients through diagnostic testing, which may include:
History, physical and pelvic exams
Blood tests to determine hormone levels, ovulation function and ovarian reserve
Semen analysis
Pelvic ultrasounds and x-rays to check quality of fallopian tubes
Additional testing will be performed based on these results to continue to determine the cause of the couple's infertility.
We are happy to work with couples in the Lehigh Valley and beyond to not only treat infertility but to get to the root cause of the problem.
To discuss your fertility concerns, please call 1-866-STLUKES.