A groundbreaking program to help you heal.
It's that wrenching feeling in your neck when you wake up. Or that back pain when you lift the groceries or mow the lawn. It can make small tasks seem overwhelming. When this pain hits, most people head to a variety of specialists or the ER.
People suffering from back, neck and spine pain have a new way to heal. It's the St. Luke's Comprehensive Spine program.
"The whole process was reassuring. My back pain was clearly identified; I saw progress early on that continued through treatment."
What to do if you have back or neck pain.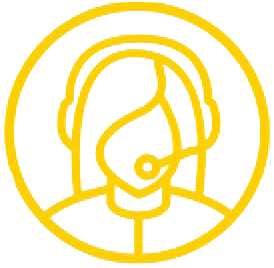 Call 1-866-STLUKES (785-8537), option 6
Speak to a Comprehensive Spine nurse about your back, neck and spine pain. You will be directed to the proper course of treatment — usually beginning in Physical Therapy. We'll evaluate your symptoms over the phone to get you on the path to healing or, complete this form and a Comprehensive Spine nurse will contact you.
Why St. Luke's Comprehensive Spine is the better approach to healing.
St. Luke's Comprehensive Spine is the only program of its kind in the region to treat low back and neck pain with Physical Therapy as the first option.
Why? Because Physical Therapy can replace unnecessary surgery or costly imaging or bouncing around from one provider to another.
If your condition requires deeper care, St. Luke's Comprehensive Spine can connect you with additional services, including a physiatrist, surgeon, spine and pain physician, or the emergency department.
Avoid unnecessary surgery or imaging
Improve your condition in four to six weeks
Less need for prescription medication
Enjoy a better patient experience and outcome
/* --- --- --- CODE FOR WFMZ --- --- --- */