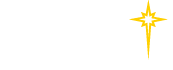 Find a Practice/Location
View All

St. Luke's Baby & Me Philosophy

It is a privilege to support every family -- mother, baby, father and supportive person -- throughout one of the most important experiences of their lives – having and caring for a baby. St. Luke's is committed to providing the highest level of quality care through a compassionate and personalized approach tailored to each family.
St. Luke's Core Principles of Mother and Baby Care:
Continuously educate our healthcare team and maintain policies, procedures and standards of care consistent with the most recent evidenced-based practices established by the American Academy of Pediatrics and the American College of Obstetricians and Gynecologists.
Partner with families throughout their pregnancy to prepare them for labor, birth and newborn care and help them make the most appropriate decisions and plans of care for their unique circumstances.
Personalize care by listening to and respecting families' choices.
Ensure families' plans of care and preferences are understood by their care team in their OBGYN Practices and St. Luke's Family Birthing Centers prior to, during and after the birth of their baby.
Deliver integrated care to families as one unit, with one dedicated team caring for mothers and babies as they bond, recover and prepare for the next step of their journey in St. Luke's Family Birthing Centers.
Facilitate bonding between families and baby via skin-to-skin contact immediately following birth and beyond.
Respectfully encourage and support newborns rooming-in with their families as much as possible while maintaining a nursery to provide extra support and care for those who may need it.
Respectfully recommend the exclusive use of breast milk for newborns and young children, encouraging early and sustained breastfeeding success while avoiding external influences that may interfere with this success.
Help all mothers and newborns successfully feed and thrive regardless of their newborn feeding preferences.
Provide comprehensive lactation, emotional health, wellness and pediatric services to support families once they've returned home.