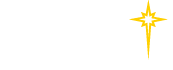 Find a Practice/Location
View All

St. Luke's Travel Clinic
Start your trip here!!
The physician and staff of the St. Luke's Travel Clinic specialize in travel medicine and can help with:
Information about outbreaks in countries around the world
Appropriate medications to take on your trip
Immunizations you may need
Make an appointment as soon as your trip is planned
It may take up to eight weeks to complete a full set of vaccinations for your trip. Be sure to call the St. Luke's Travel Clinic as soon as possible after you have finished planning your trip.
Appointments are required to see a health care professional at the St. Luke's Travel Clinic. Please call 484-526-6200 Monday to Friday from 8 am to 4:30 pm to schedule an appointment. We recommend that you schedule your appointment 6 to 12 weeks in advance.
Bring the following to your appointment:
A copy of your travel itinerary
A copy of your vaccination records
A list of the names and doses of all medications you take
Please arrive 15 minutes prior to your scheduled appointment time. Arriving early allows for ample time to check in with the Travel Clinic front desk and to complete any required paperwork.