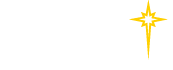 Find a Practice/Location
View All

Gynecologic Oncology
This is a group of cancers that affect the female reproductive system.
There are several types of gynecologic cancers including cervical cancer, ovarian cancer and uterine cancer. However, ovarian cancer accounts for more gynecologic cancer deaths than all other gynecologic cancers combined.
St. Luke's team of gynecologic oncologists practice the surgical and medical management of gynecologic cancers through the Gynecologic Oncology program at St. Luke's Cancer Center; our physicians are board certified in Obstetrics and Gynecology and Gynecologic Oncology. Patients have access to innovative cancer treatments including radiation therapy, chemotherapies, hormonal therapies and a variety of investigational protocols. Services are coordinated before, during and after treatment and to ensure continuum of care for all patients.
Learn more about the diagnosis and treatment of the following gynecologic cancers at St. Luke's University Health Network: