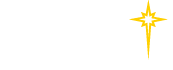 Find a Practice/Location
View All

Clinical Trials

The St. Luke's Cancer Network Participates in more than 70 Clinical Trials
Clinical trials offer patients access to the very latest in cancer care, while giving physicians and researchers the opportunity to study the effectiveness of new treatments.
The St. Luke's Cancer Network participates in more than 70 clinical trials, including ones testing new medications or combinations of medications and new surgery and clinical procedures. Eligible patients carefully review the criteria, potential benefits, risks and other considerations with their St. Luke's physicians and support staff before being enrolled in a clinical study.
The Cancer Network participates in studies sponsored by the National Cancer Institute through groups such as the Eastern Cooperative Oncology Group, the Radiation Therapy Oncology Group, the Gynecological Oncology Group and the American College of Surgeons Oncology Group. In addition, St. Luke's participates in many other national and international cancer studies sponsored by the pharmaceutical industry.
Click the individual condition for details about cancer clinical trials at St. Luke's...
Brain Cancer
Breast Cancer
Gastrointestinal Cancer
Gynecologic Cancers
Head & Neck Cancer
Leukemia
Lung Cancer
Lymphoma
Melanoma
Myeloma (Bone Marrow)
Prostate Cancer
Renal Cancer
Other
Please see our Glossary of Terms for definitions of key words throughout each clinical trial description.
For more information, call 866-STLUKES (785-8537) toll free, or contact us via e-mail.
A new site, breastcancerprevention.org, provides information to women about their own breast cancer risk and offers critical information on an ongoing trial to prevent the disease. The web site is sponsored by the National Surgical Adjuvant Breast and Bowel Project (NSABP), a non-profit cancer research group that is funded by the National Cancer Institute (NCI).